Why us?
Why us you ask? Because we want you to eat well, feel good and live more! Our offering is simple, clean, wholesome, and delicious energy bars and energy balls. At Wow foods, our quest is to find the ideal snack that you can enjoy before and after exercise, during study, pack in lunchboxes, just anytime you have a snack urge.
With wholesome and tasty as our priority, we want to use the absolute best ingredients to find the ones that can be incorporated in truly delectable snacks. We use ingredients like moringa, organic cacao, ginger, lemon, spices and dark chocolate that are unrivaled in their nutrient density and healing properties.
And of  course, our products are free of additives, preservatives, refined sugar and sugar substitute. This is why these bars have to be refrigerated. Our aim is you eat wow and feel wow!
Wow Bar Flavors
Nuts and Seeds Bar

Regular price

Rs. 54.00

Sale price

Rs. 44.00

Lemon Bar

Regular price

Rs. 59.00

Sale price

Rs. 47.00

Chocolate Chip Bar

Regular price

Rs. 76.00

Sale price

Rs. 61.00
Our Ingredients
We make a range of healthy and delicious treats free of refined sugars using purely vegetarian natural ingredients. Our products are free of additives and preservatives. And we incorporate nutrient dense superfoods that grow abundantly in India into our products.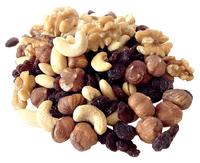 Nuts and Fruits
Dates: In addition to being a low glycemic index food, dates are rich in fiber, minerals, vitamins and antioxidants. The fiber content of dates keeps one full for longer duration.Nuts: They are a source of good fats, fiber and protein and are also packed with vitamins and minerals.
Superfood - Ground Flax Seeds
Flax seeds have been grown since ages. They owe their health benefits to three compounds: Omega 3 fatty acids- A good source of these fats for vegetarians and vegans, they play an important role in brain development and are very  heart healthy Lignans: Their plant estrogen like qualities make it protective against certain cancers like breast cancer. They also exert heart protective and anti-hyperglycemic effects. Fiber: Flax seeds are a good source of both soluble and insoluble fiber. So hello happy gut!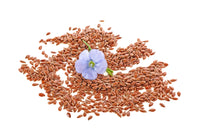 Superfood - Chia Seeds
Like flax seeds, people from ancient times were aware of the health benefits of chia seeds. They are a good source of fiber, protein, omega 3 fatty acids, calcium and zinc. Indeed chia seeds are a good addition to a healthy plant based diet.
Superfood - Cacao
We use cacao powder in our products. It has higher amounts of compounds called flavonoids which relaxes blood vessels and lower blood pressure. Aim is to make you feel good after eating our chocolate chip bar and chocolate almond ball!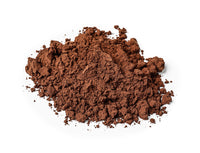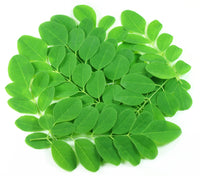 Superfood - Moringa
Commonly known as drumstick in India, Moringa is one of the most nutrient-rich plants in the world. It is packed with Vitamin K, E, A and C, minerals like iron and calcium and includes all the essential amino acids.
Superfood-Ginger
There is nothing quite as unique in flavor as ginger. It is hot, pungent, spicy yet sweet, warm and flavorful. Enjoy it in our ginger cashew balls!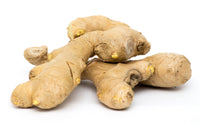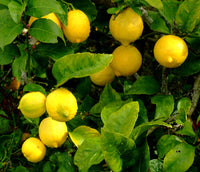 Lemon
I think we can agree that lemon is a universally loved flavor. The tangy Vitamin C rich citrus fruit that makes your face pucker when combined with dates, cashews, chia and flax seeds makes for a delicious treat!